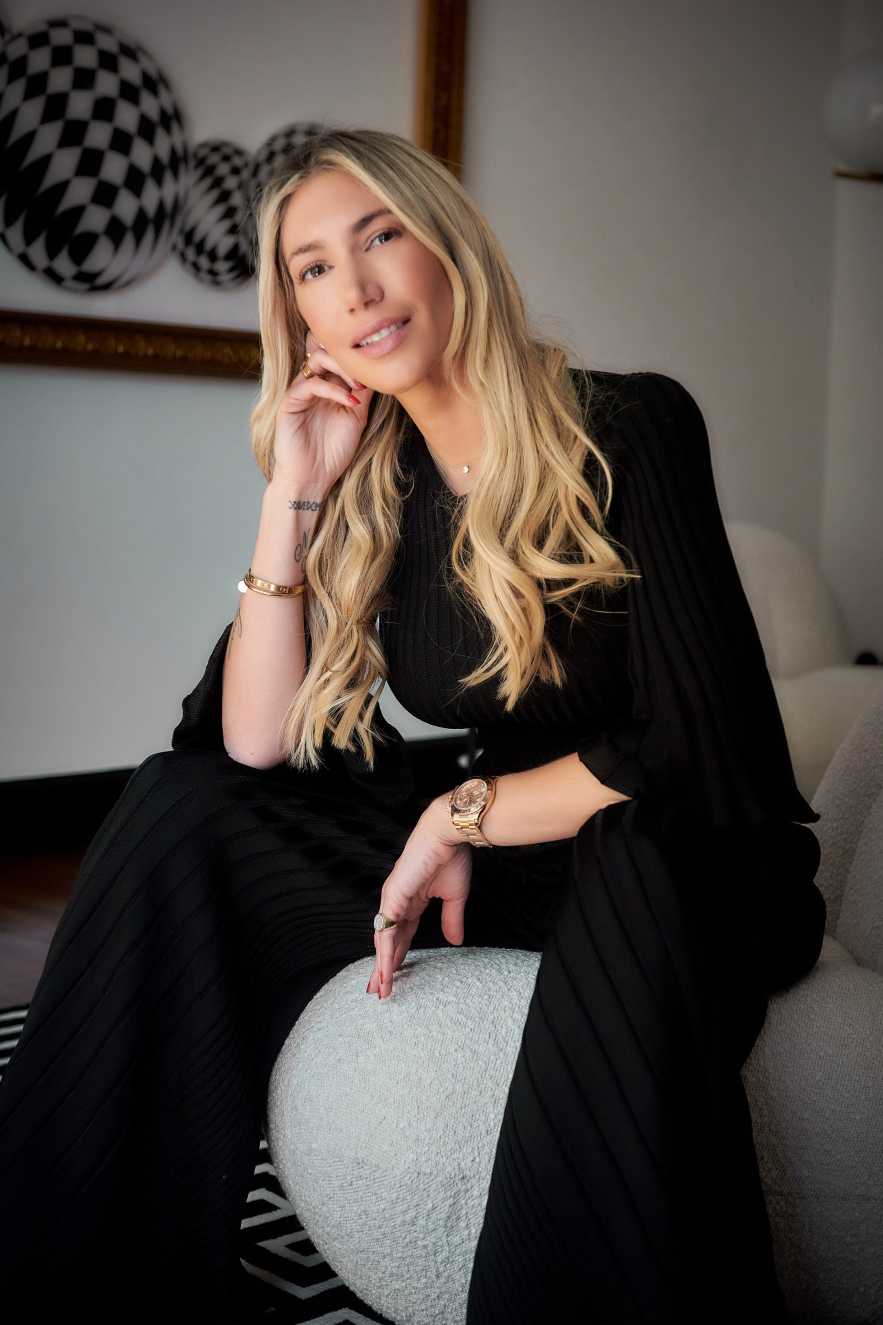 Maria Kardami has dreamed of being architect since the age of six. Maria Kardami Design Studio was founded in 2014, and since then our practice's range has expanded from interior design and architecture to landscape, custom furniture, and lighting design.
Our practice is not limited by a 'signature' style – we regard each project as unique. Every client has different requirements and each project has its own setting. We collaborate with our clients to deliver contemporary architectural and interior design solutions which accord with their specific personalities and needs, yet are sensitive to local place, climate and resources.
During the collaborative process we help our clients become aware of how careful attention to the choice of materials will create their desired result. Because we specialise in bespoke design, we remain aware of the most up-to-date international design trends and material innovations. Coupled with planning expertise, this means that we are always able to suggest new and fresh ideas while simultaneously respecting budgetary, architectural and planning constraints.
Born in Thessaloniki, Maria Kardami knew from a young age that she wanted to become an architect and interior designer. Her much-travelled early life and background – she comes from a family of civil engineers, and has a grandfather who was an architect – means that her work is informed by many cultures and design languages.
After graduating in interior design and architecture from AKTO Thessaloniki, she left for Middlesex University in London to pursue a post-graduate degree in industrial design. After her studies she went on to gain experience with well-known architects and interior designers in Thessaloniki. From 2009 – 2018 she collaborated with Maria Pavlidou Tessuti d'Arte, a luxury fabric designer specializing in homes, business and commercial premises. During that period, she also worked with furniture designers and manufacturers, and on independent design commissions ranging from offices to homes and apartments, both throughout Greece and abroad. In 2019 she moved her office: Maria Kardami Design Studio, at premises in the centre of Athens.